James Novak Provides Proven DUI Defense
---
DUI stands for "driving under the influence," and it can refer to drunk driving, or driving under the influence of drugs. If you have questions about the specifics of your charge, attorney James Novak can explain your case and provide apt representation to help you avoid penalties.
Read More About What Constitutes DUI?
---
If you require a DUI defense in the greater Phoenix area, the chances are good that you have a viable case. James Novak has successfully defended clients facing even the most serious charges, and there are a number of arguments that he may employ to have your charges dismissed or reduced.
Learn More About Do I Have a Case?
---
---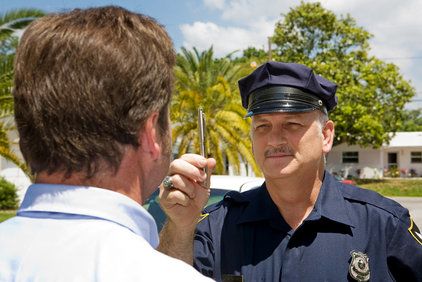 These tests are a series of exercises designed to evaluate your sobriety by testing your reflexes, eye movement, balance, and ability to follow instruction. Unfortunately, they are notoriously inaccurate, and James Novak will work to disprove their dubious results.
Learn More About Field Sobriety Tests
---
These devices measure BAC levels before you are allowed to drive. If you are intoxicated, the device will prevent the car from starting. Anyone convicted of a DUI in Arizona must use an ignition interlock device for a period of time.
Read More About Ignition Interlock Device
---
Most people assume that a DUI blood test cannot be challenged. However, there are several reasons a blood test can produce a false positive. James E. Novak can determine potential DUI blood test errors that can lead to charges being reduced or dismissed.
Learn More About DUI Blood Test
---
Unfortunately, every DUI breath test is subject to influences that can result in a false reading. Experienced DUI attorney James E. Novak is able to challenge breath tests by identifying these factors, and he may be able to have the results omitted.
Read More About DUI Breath Test
---
A DUI urine test is considered the least accurate way to measure impairment. Expert attorney James E. Novak has extensive experience with DUI urine testing and can contest your test's validity to have charges reduced or dismissed.
Learn More About DUI Urine Test
---
Actual physical control (APC) is most often invoked in cases when a driver is contacted by police while they are resting or sleeping inside a car that is stationary. APC allows the intent of the driver to factor in to DUI charges by finding that the individual posed a threat to the public through "present or imminent control" over their vehicle while impaired.
Read More About Actual Physical Control
---